This experience is designed for people who have never tried scuba diving and probably have never had much contact with the sea. We will make a dive from the beach, under the supervision of a qualified instructor. Before we enter the water, the instructor will carefully brief the student with the basic rules of scuba diving. The complete activity lasts approximately 90 minutes. The dive in the sea will take about 25 minutes.
For safety reasons, only one student per instructor will be allowed to take part in this activity.
From 8 years old.
For people who already have some scuba diving or snorkelling experience, we strongly recommend doing the Discover Scuba Diving course.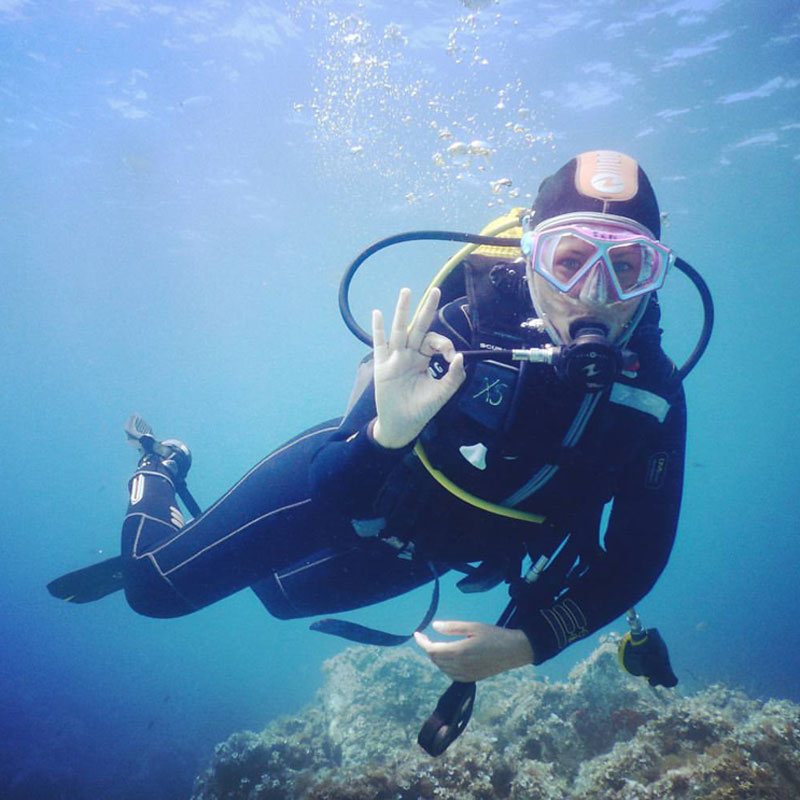 This course is a mixture of a try dive and a scuba diving course. We will start with a complete explanation of how the scuba diving equipment works and all rules to take into account when scuba diving. In this experience we will do two dives:
A first dive with some basic exercises (emptying the mask, recovering the regulator,…) so that the student gains confidence with the underwater environment.
A second dive in which a deeper dive will take place, and the student will put into practice what he/she has learnt in the previous dive. During the second dive we will also focus on how to maintain neutral buoyancy while scuba diving.
This experience has a total duration of about 3 hours. The dives will be 25 to 30 minutes each, with a 45 minute break in between.
From 10 years old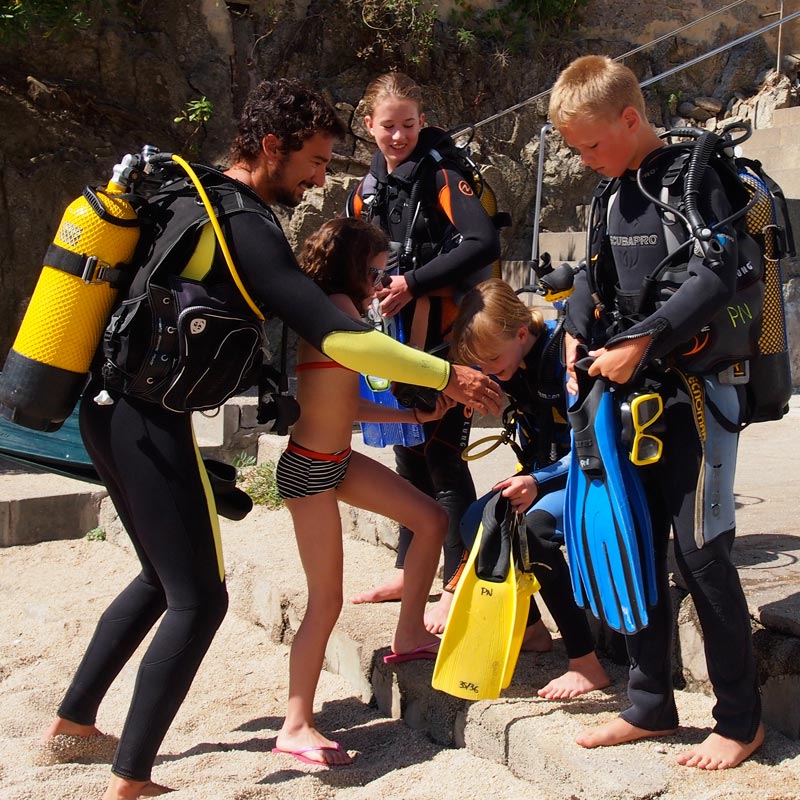 Our offer: complete scuba diving equipment, theory lessons, 4 beach dives where you will practice exercises to be able to dive safely (emptying the mask, assisting a buddy,…).
Afterwards there will be 4 boat dives with an instructor where the same exercises will be practised again but at a greater depth.
The course has a minimum duration of 4 days, and each day you will do one dive in the morning and one in the afternoon. There is also the possibility of doing the course on weekends.
From 10 years old
ADVANCED OPEN WATER DIVER
The course consists of 5 specialty dives:
Two speciality dives are compulsory, these are Deep dive and Underwater navigation.
The other 3 specialty dives will be chosen between: Buoyancy, Wreck, Naturalist, Search and Recovery, Underwater photography, Scooter (Underwater Propulsion Vehicle)