Book your activity – Give an experience
Welcome to Poseidon! Our company was founded in 1969, becoming one of the first diving centres on the Costa Brava at that time. We are backed by more than 50 years of experience in the world of scuba diving, which means we know all the dive sites in the area like the back of our hands and we always offer our customers a close and personalised service. We are a family business, dedicated to the mission of doing what we like the most, and we believe that this has always been the key to our quality and success.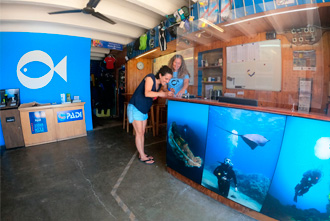 Office
Office
The office includes a large reception area, where clients can find out all about the scuba diving offers, book their places or just browse the dive shop.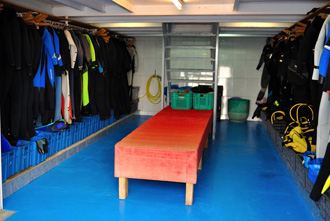 Changing room
Changing room
The changing room has space for 50 people. Our divers are welcome to store their equipment there or take a rest. Hot water showers are available,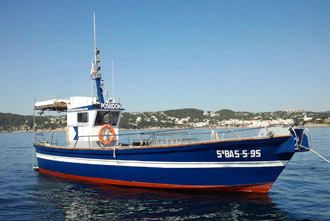 The boat
The boat
Our diving centre has an 11-metre long boat, which was built especially for scuba diving and snorkeling activities. Our boat departs several times a day, right from the beach to the numerous dive sites, and has 22 comfortable seats.